Robotic Partial Nephrectomy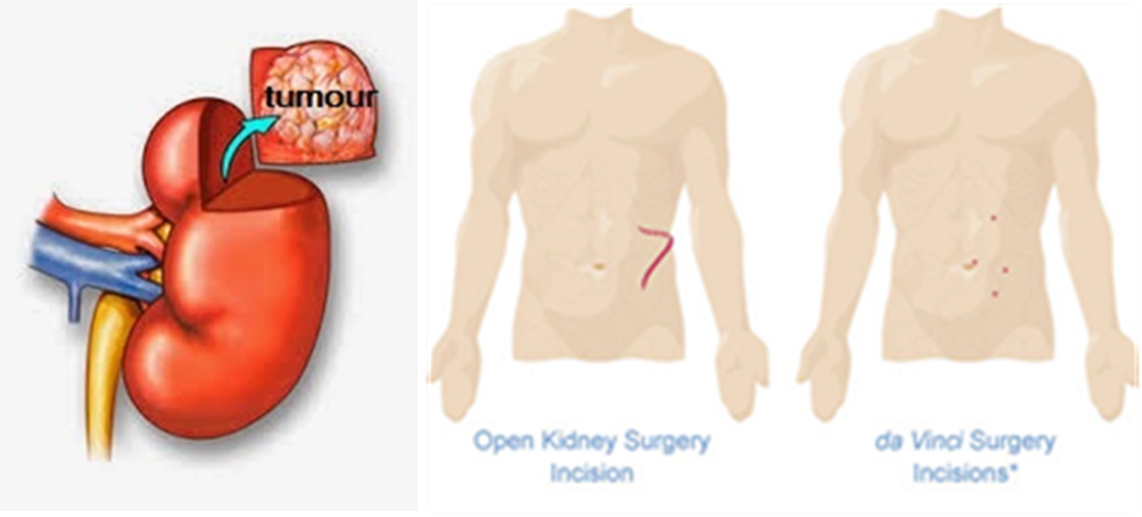 Partial nephrectomy is possible for small kidney tumours of < 4 cm. When done for cancerous tumours, it offers the same rate of cure as total nephrectomy while conserving as much normal kidney tissue. The standard method is open surgery but would result in long scar, prolonged wound pain, slower recovery and long-term numbness/ muscle bulge. Standard laparoscopy avoids these sequelae but is technically difficult to perform, with a high chance of conversion to open surgery.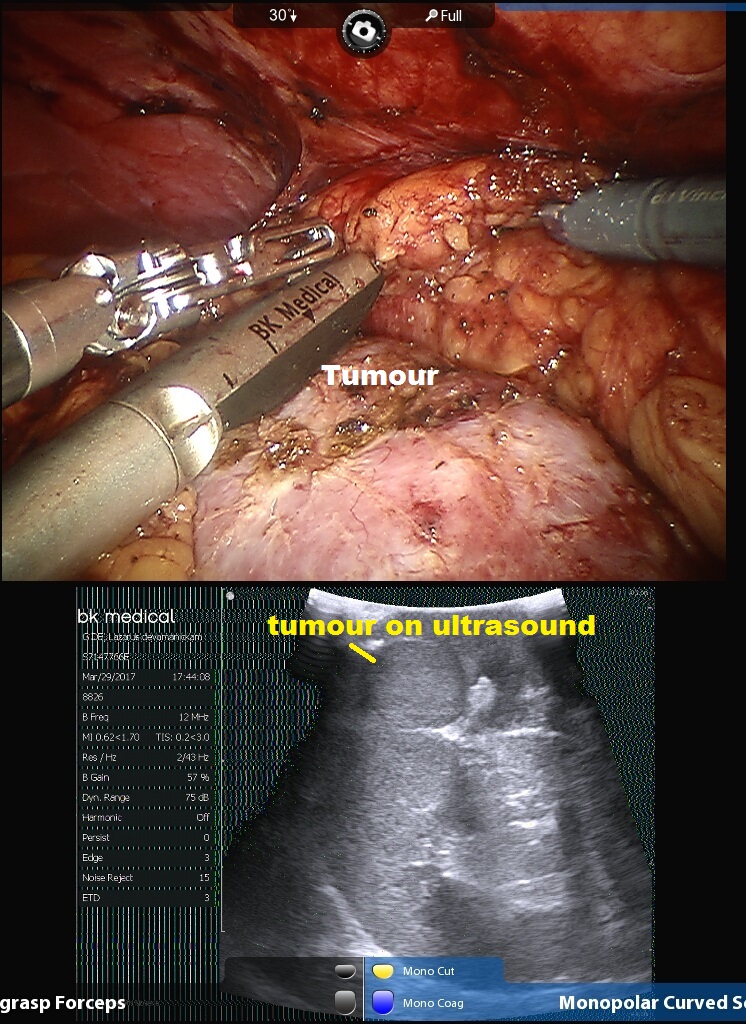 Robotic method gives the benefit of faster, more precise and water-tight repair of the kidney defect with lower chance of conversion to open surgery.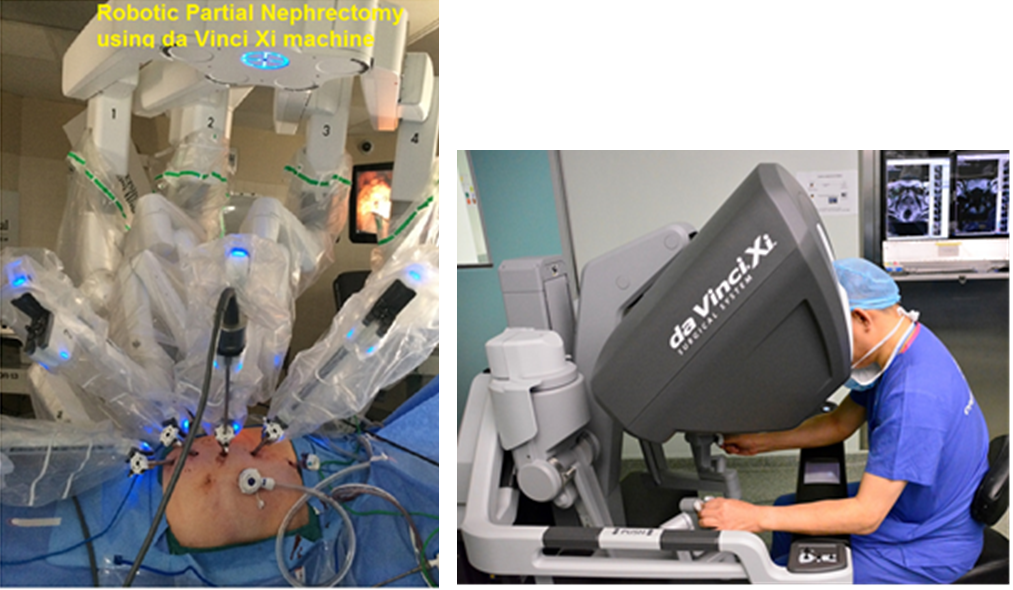 For partial nephrectomy the blood flow to the kidney has to be interrupted. However, it is imperative to limit this time to a minimum as kidney function deteriorates quickly after 30 minutes of ischaemia. The robotic system reduces the time needed to repair the defect, thanks to the dexterity and precision of the instruments. It is important to control the bleeding vessels to reduce blood loss, and close the defect in a water-tight fashion to reduce the risk of urine leak. The surgery takes 3 to 4 hours and requires a highly specialized team.