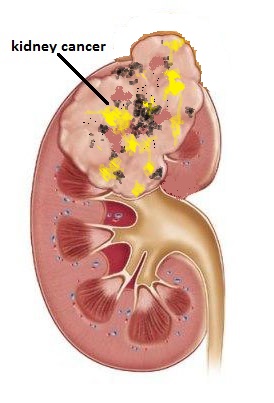 This surgery is for kidney cancer. The kidney and its surrounding fat is removed to achieve cure. This can be done either with open surgery or laparoscopic / robotic method, the choice depending on the site and size of the tumour. Laparoscopic / robotic method has the advantage of smaller incisions and faster recovery.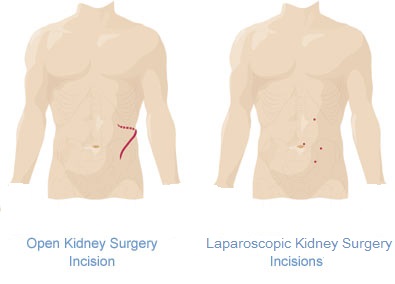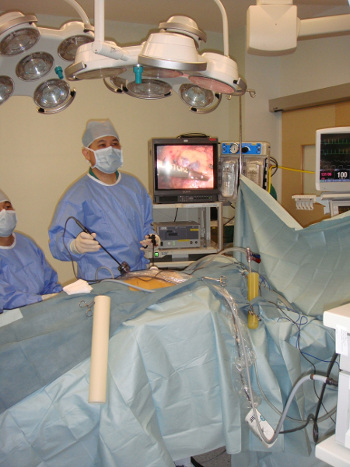 For tumours < 4 cm, a partial nephrectomy can be done with the aim to save most of the kidney and reduce the risk of kidney failure in the latter years. This is especially relevant to patients who have co-existent diseases e.g. hypertension, diabetes mellitus. The cure rate is the same as for total nephrectomy provided the surgical margins are clear. Partial nephrectomy is a technically more demanding surgery and the complication rate higher.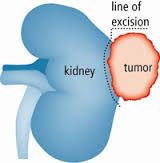 Nephrectomy surgery takes 3 to 4 hours to do. Hospital stay is 5 days on average, and shorter for laparoscopic method because of less wound pain.
Complications include:
bleeding. if excessive, blood transfusion is given.
urine leak. This applies to partial nephrectomy if the collecting system repair was not water-tight.
numbness below the wound site. This is due to cut nerves and more common with open surgery. It can take a few months to recover.
bulge below the scar. This occurs with open surgery and is due to muscle weakness. It carries no consequence but may be of cosmetic bother.